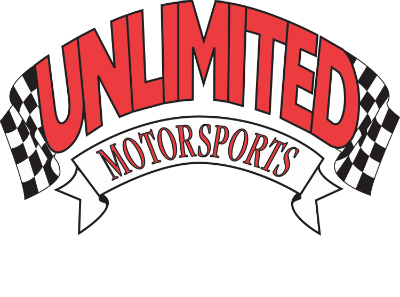 adjustable flexibility sanders
advance cover corporation
advanced clutch technology
advantage truck accessories
advantage truck accessories
agricultural diesel solutions
american racing authentic hot rod
american racing pro series
astro pneumatic tool company
automated products international
automotive racing products
b & b electronics manufacturing company
banks power gale banks engineering
callies performance products
camper shell/lid accessories
carlisle tire and wheel company
catco catalytic converters
cerullo performance seating
cometic powersport gaskets
corsa performance exhaust
covell creative metalworking
custom chemical packaging ccp
dale earnhardt jr signature series/american racing
db performance exhaust by corsa
deflecta-shield aluminum products
detroit speed & engineering
diamond eye manufacturing
dick cepek tires and wheels
douglas technologies group
eastern tools & equipment
eaton torque control products
firebottle/safety systems
firestone ride rite, coil rite, sport rite
five star stock car bodies
fluidyne high performance
fragola performance systems
garmon's diesel performance
gibson performance exhaust
goodyear replacement belts and hoses
hagan street rod necessities
handy industries (western tailgates)
hans performance products
heatshield products, inc.
hitachi automotive products
hotchkis sport suspension
howards racing components
hurst driveline conversions
innovative vehicle solutions
j.w. performance transmissions
jesel valvetrain innovation
kaspar custom fabrication
kelderman air ride suspension
keystone collision repair parts
king off-road racing shocks
kluhsman racing components
maradyne high performance fans
marshall genuine products
mcgaughy's suspension parts
metropolitan vacuum cleaner
motegi racing performance wheels
national bearings and seals
nitrous oxide systems (nos)
outerwears performance products
outerwears pre filter company
outlaw racing disc brakes
pacific performance engineering
paxton automotive corporation
perfect circle piston rings
performance diesel wisconsin
performance stainless steel
powermadd extreme motorsports
precision shaft technologies
precision universal joint
pro-werks performance products
pro comp suspension systems
pypes performance exhaust
racing head service (rhs)
ralph white merchandising
reading technologies inc.
roadmaster active suspension
rostra precision controls
roush yates performance products
safety solutions a simpson company
schroeder racing products
schumacher battery chargers
sportsman racing products
stage 8 locking fasteners
stef's performance products
striker by painless performance
stromberg carlson products
sun coast converters, inc
system 1 filtration/faria eng
teton creek manufacturing
tiger quick change rear ends
time automotive distribution
tornado air management systems
total cost involved engineering
trans-dapt performance products
turbonetics turbochargers
valley chrome plating, inc
vantagepoint rear window graphics
vehicle power accessories
vertically driven products (vdp)
vito's performance products
waterman racing components
whelen engineering company
willy's carburetor & dyno shop
woodward machine corporation
zex nitrous oxide systems
zoom performance products
If you made it this far you can see why Unlimited Motorsports is unlimited.
We are your dealer for all the brands in motorsports !